MODEL ENGINEERS SUMMER OPEN DAY 2011
- at Wortley Top Forge (All photos by Don Gott and Alec Butteriss)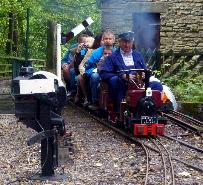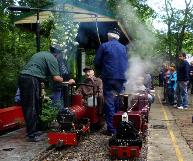 Sunday 4th September arrived with a worrying period of drizzle. It was therefore with much relief that as visiting locos and traction engines began to arrive, the weather became much brighter and drier. Visiting locos from Lancashire, Leicester, Sheffield and Doncaster were the mainstay of the loco fleet on the day and several miniature traction engines, rollers and a steam lorry several of which were kept busy giving rides around the Top Forge site. They were joined by the full size Fowler road roller which huffed and puffed all day. Trains were kept busy with passengers all day long and all of the refreshments, hot and cold, were sold out by mid-afternoon. It was clear that there had been a small reduction in visitor numbers, but they seemed to be spending very well! We also got a number of prospective bookings for the portable track in 2012, and a couple of new members!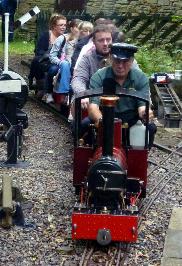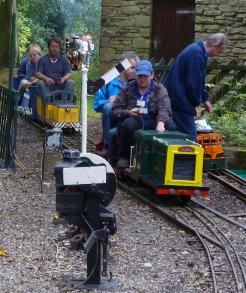 Club members and visitors alike agreed that the day had been a resounding success. planning has now begun for the Top Forge's Christmas Steam gala on December 11th with the usual intensive Santa Specials service and other attractions provided by ourselves!
Click here for More Open Day pictures